SITROS CONSULTING enables small to mid-sized firms or business units within large organizations truly maximize the value of their IT investments. At SITROS, we optimize our clients' business value and IT investments by providing custom and integrated IT and management consulting services.
Our service offerings are tailored to enable our clients' access practical IT and management consulting expertise at an affordable price and leverage best practices that will position IT as a strategic business enabler and value creator.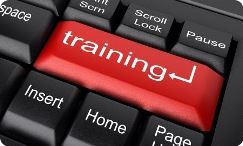 We offer training packages that are strategic to employee productivity. We enhance workforce and individual capabilities through instructor led and online courses such as Project Management (PMP, Prince2), CAPM, ITIL, Six Sigma, COBIT, SCRUM, Sales & Marketing Strategy, and Risk Management, all at affordable prices. Check us out at http://www.sitrostraining.com
What We Do
Below is a list of our Service Offerings and Key Capabilities.
IT & Management Consulting
Software Services and Support
Corporate and Online Training